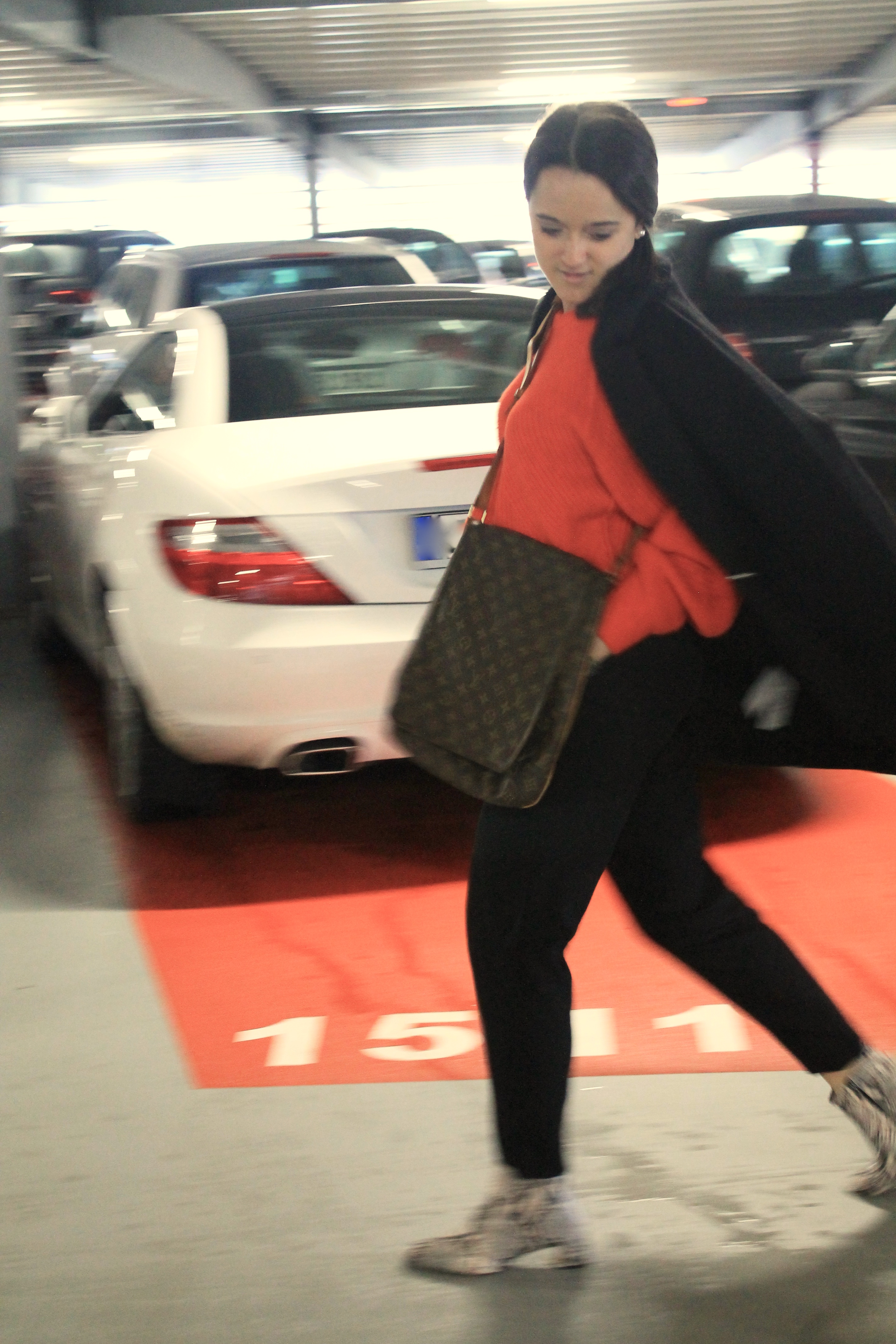 Et voila, pour cette fin d'année 2017 je vous retrouve donc avec un dernier look composé de quelques-unes de mes pièces préférées pour finir en beauté.
J'y ai combiné couleurs, motifs et sobriété ce qui s'associent parfaitement. L'une de mes pièces préférées ici est ce pull orange vif (de chez Ginette) qui est juste canon pour cet hiver car comme vu le savez les couleurs vifs reviennent en force cet hiver. Avec j'y ai associé mon fameux pantalon avec sa grosse ceinture que vous avez déjà aperçu sur d'autres articles, ma paire à motifs python qui donne une petite touche décalée à ce style et ce manteau à boucler argenté pour le terminer. Et enfin pour ce qui est du sac, j'ai décidé d'en porter un en bandoulière afin de décaler un peu le tout mais surtout parce que je l'aime à la folie et qui me vient de ma maman.
                                ∼ ∼ ∼ ∼ ∼ ∼ ∼
And here, for this end of the year 2017 I find you with a final look composed of some of my favorite pieces to finish in style.
I combined colors, patterns and sobriety which combine perfectly. One of my favorite pieces here is this bright orange sweater (from Ginette) that is just gorgeous for this winter because as seen know the bright colors come back in force this winter. With I paired my famous pants with his big belt that you have already seen on other items, my pair with python pattern that gives a little offbeat to this style and coat silver curl to finish. And finally with regard to the bag, I decided to wear one over the shoulder to offset a little everything but mostly because I love it to the madness and comes from my mom.
                                  ∼ ∼ ∼ ∼ ∼ ∼ ∼
SHOP THIS LOOK → Pull similaire (Size M) ♦ Pantalon grosse ceinture (Size M) ♦ Manteau à boucle similaire (Size M) ♦ Boots pythons (Size 40) ♦ Sac Louis Vuitton (old co)